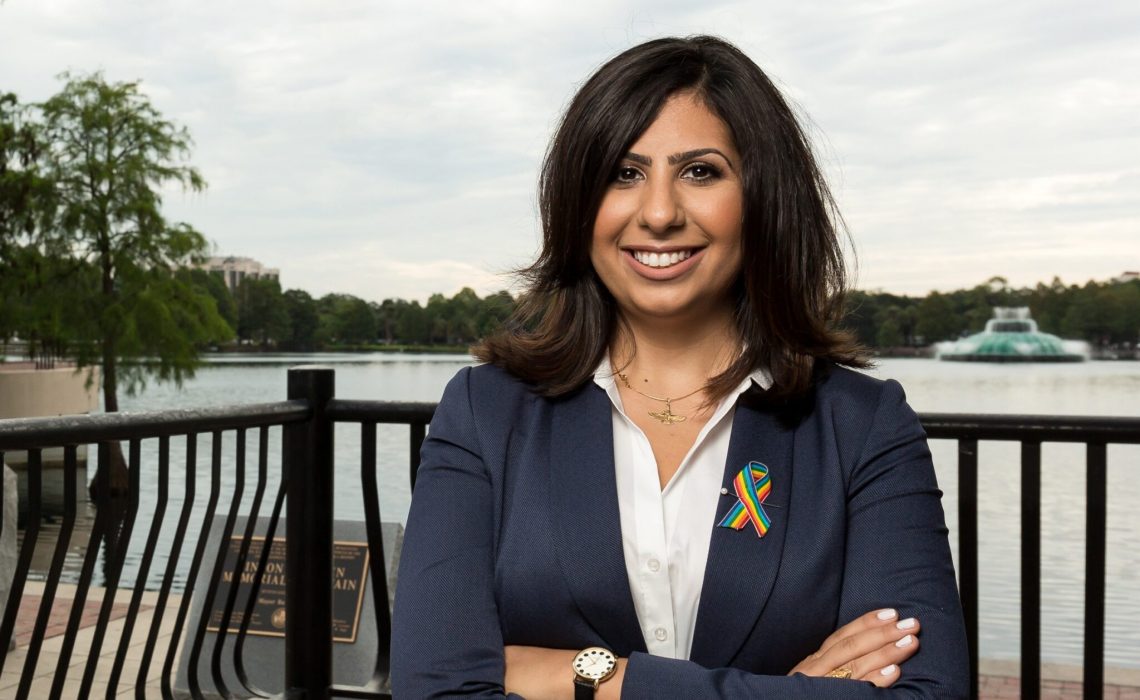 A Message from Anna Eskamani
"I so wish I could be there with you tonight but unfortunately we are in the beginnings of 2020 Legislative Session, and as Lauren reads this statement I am in the car driving back home from Tallahassee to Orlando."
"But I am grateful to Chris and others for providing this opportunity for me to express my deep support of your efforts.
For those who do not know, my name is Anna V. Eskamani and I am the proud State House Representative for District 47, serving parts of Orlando, Winter Park, and Belle Isle. Downtown Orlando is the heart of our district, and I am proud to be born and raised in Orlando, too.
Every major metropolitan city has a park — a central convening location to de-compress, create memories, and build community.
The creation of this Land Trust is a reflection of Orlando's collective power and impact. You — the people — have come together to say that preservation and protection of Orlando's parks, playgrounds, history, and green spaces are all a priority for us. You the people have come together to raise money, build collective efficacy, and help mold an Orlando that reflects our community's values and vision for the future.
I am proud of you, I am proud to represent you, and I am proud to support your efforts. Please let our legislative office know how we can support you and the Orlando Land Trust."