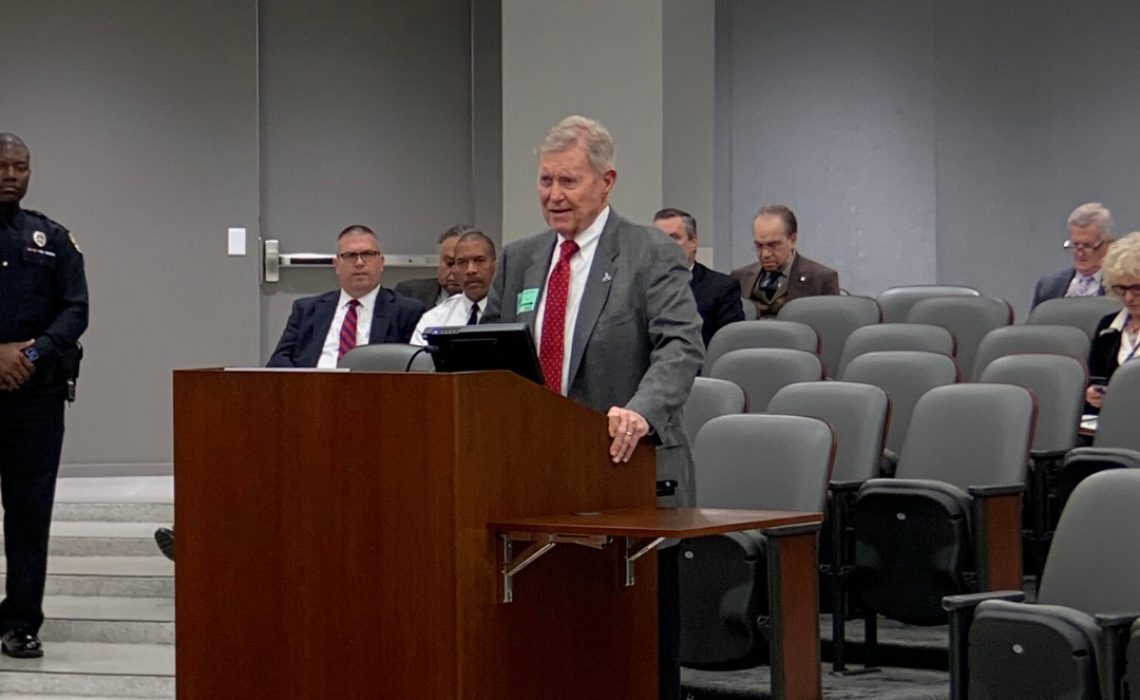 Orlando Land Trust Shares its Goals at City Council Meeting
Mayor Buddy Dyer called on Charles Gray. As a life-long resident of Orlando and board member of OLT, Mr. Gray reminisced about Lake Eola Park's past and how its future needs to be protected without development encroaching on its borders.
Ted Haddock, President of the Orlando Land Trust, described the vision for an entryway to thepark where the Murrell building is located on the corner of Central Blvd. and Rosalind Ave., currently occupied by a 7-Eleven. Mr. Haddock thanked all who had come to show support and when he asked all the supporters to stand over 50 people rose!
With this great show of support Commissioner Patty Sheehan responded by offering her endorsement with pledging $50,000 of her discretionary funds. City Council gave their confirmation. This was an exciting day for the Orlando Land Trust! We are so much closer to meeting our "Million Dollar by March" goal.
Last to speak was Doug Hattaway representing the Trust for Public Land. He shared the need for creating parks and protecting lands which will lead to economic growth, increase in property values and will benefit everyone in the city. He asked for all to donate and make this a collaborative effort. We need to keep our City Beautiful – beautiful for the future generations.
The resounding message of these speakers is "We need the community's support for this expansion project of Lake Eola Park to become a reality!"