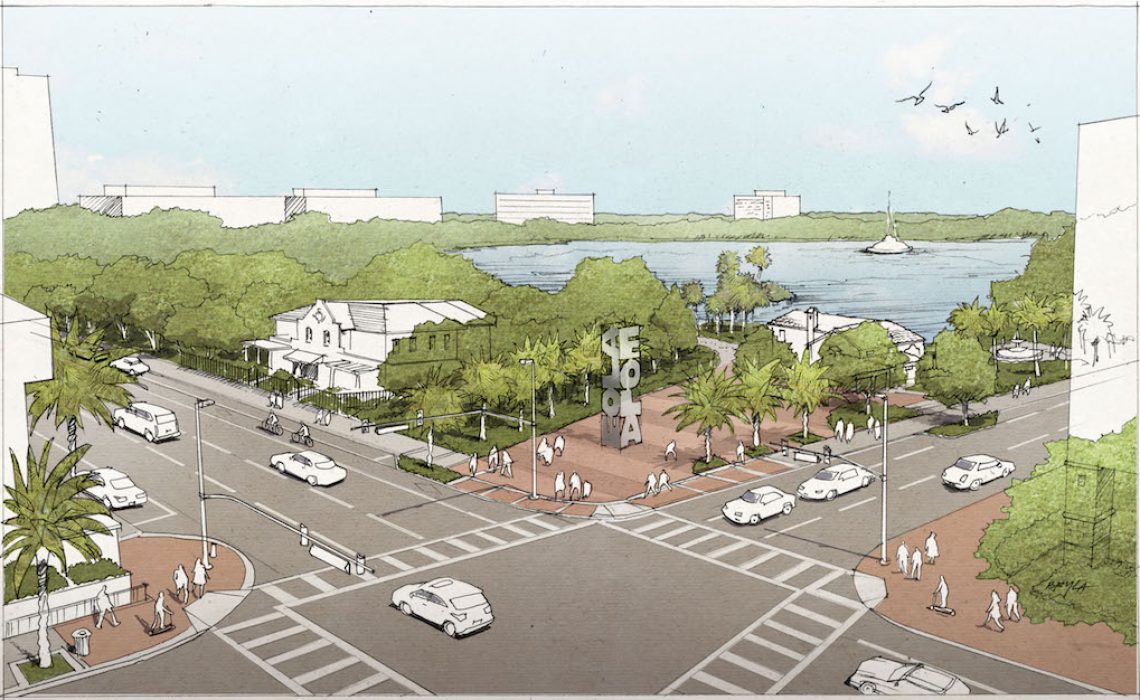 City may help fund purchase of 7-Eleven for new park
DIX.HITE + PARTNERS INC. | A 7-Eleven in downtown may transform into a park.
The city of Orlando may contribute roughly one-third of the money needed to buy a 7-Eleven property near Lake Eola in order to convert it into a green space.
The advisory board for the city's community redevelopment agency (CRA) — which promotes development in the urban core — may recommend to the CRA on May 27 to provide up to $1.2 million to purchase the 0.12-acre property at 1 N. Rosalind, according to city documents. The city attorney's office will also need to approve the agreement….