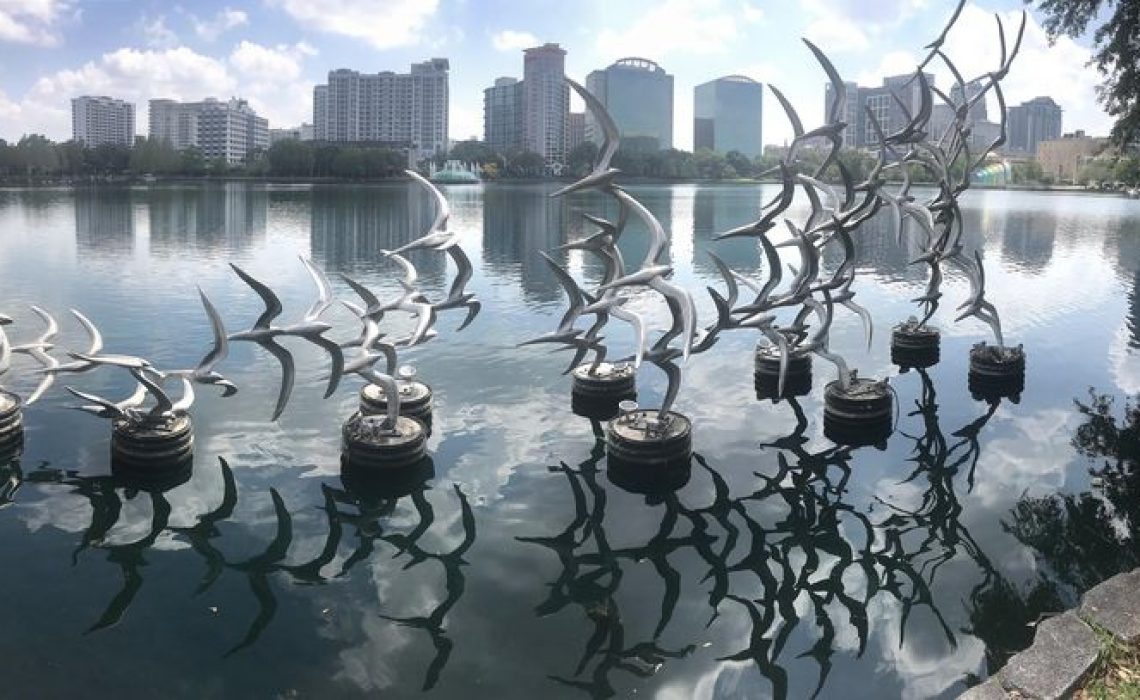 Orlando taxing district proposes $1.2 million toward Lake Eola expansion
A group aiming to transform a downtown building that houses a 7-Eleven into an expansion of Lake Eola, the city's signature park, in on the verge of a big step toward that goal.
The city of Orlando, through a special downtown taxing district, is poised to put up $1.2 million, about a third of the $3.5 million price tag, to purchase the Murrell Building on Central Boulevard at Rosalind Avenue along the edge of the park.
City Council members, who also make up the taxing district board, will consider the matter on Monday.
Thomas Chatmon, executive director of the Downtown Development Board, said the contribution aligns with a vision set for downtown in 2015, which called for more open green space amid Orlando's expanding skyline…