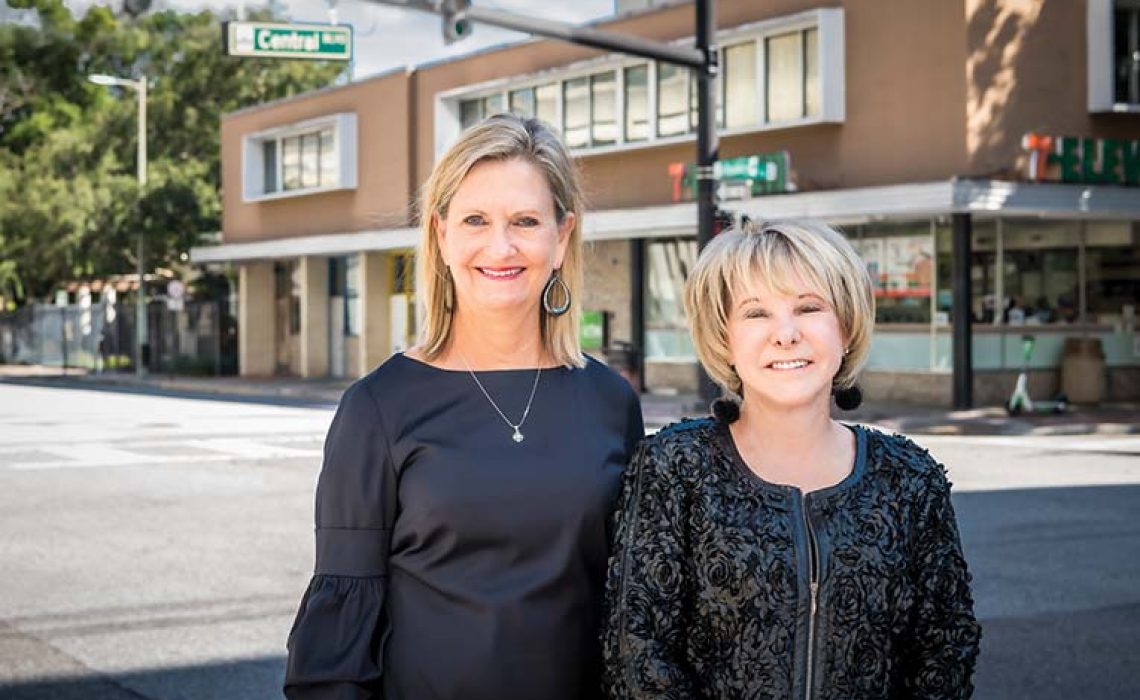 Orlando Magazine: Spotlight: Duo Fights to Protect Lake Eola Park from Development
Rookie activists and fast friends Eugenia Sefcik and Lynn Long work to protect Lake Eola Park from falling into the shadows of development.
Until fairly recently, Eugenia Sefcik and Lynn Long never imagined themselves as civic activists. They had only a nebulous notion of the meaning of a land trust. They didn't even know one another. But that all changed in 2015 with the preliminary approval of a 28-story mixed-use development at the southwest corner of their beloved Lake Eola Park.
"Back in 2015, when I saw this proposed building for the corner, I knew I had to do something," recalls Sefcik, who was friends with Long's cousin. The cousin knew Long was also up in arms about the proposed development and suggested they connect.
"To me, trying to develop something on the park would put the park in its shadows. It would be taking away a piece of Orlando. [Lake Eola Park] is the heart and soul of the city. It would be taking away not only a vital piece of our past, it would also be taking away our children's future," Long says.
Read Full Story at OrlandoMagazine.com