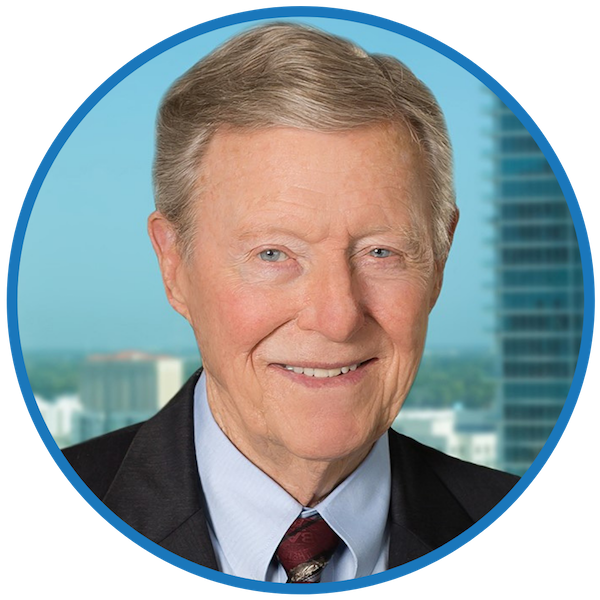 J. Charles "Charlie" Gray is Chair Emeritus and a founding partner of GrayRobinson law firm, with offices spanning the State of Florida and Washington, DC. He is headquartered in Orlando, where he continues to practice law.


Charlie served as Orange County attorney 1977-1985,  and served a record two terms (1987 – 89) as chairman of the Economic Development Commission (EDC) of Mid-Florida. 
Charles has been married to Saundra Hagood Gray for over 64 years and they have three children, Terese Vincent, husband Tommy, John C. Gray, Jr., wife Stacey, Lee J. Gray and four grandchildren.