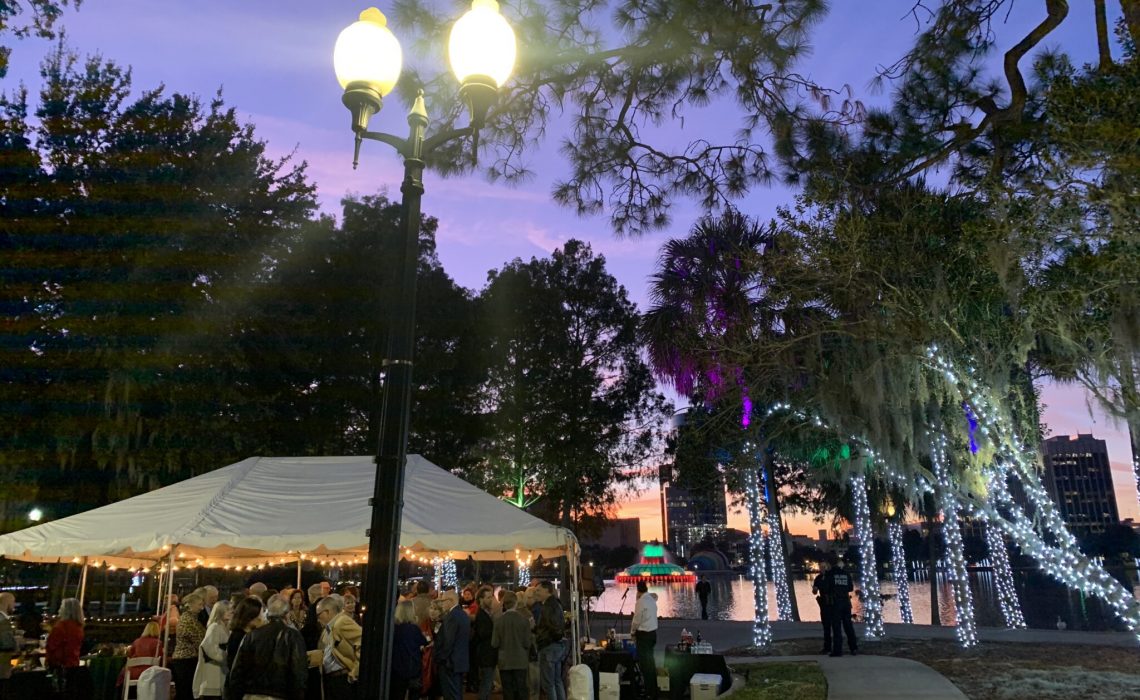 Orlando Land Trust Kickoff at Lake Eola Park
The kickoff for the Orlando Land Trust was held at the Lake Eola House in early December. It was a spectacular evening, as the sun set over Lake Eola and downtown Orlando providing a beautiful background for the event.
Ted Haddock, Chairman of the Board of Trustees, gave a comprehensive presentation on the formation of the Orlando Land Trust. He also announced the Trust's first initiative to preserve, protect and expand the southwest corner of Lake Eola Park from high density development.
 
He introduced the Board of Trustees and acknowledged our three living mayors of Orlando in attendance: Mayor Bill Frederick, Mayor Glenda Hood, and current Mayor Buddy Dyer. 
 
Mayor Dyer spoke in support of our initiative, as did Downtown City Commissioner Patty Sheehan. In addition, other local politicians, community leaders, and concerned citizens dedicated to protecting the Park were also present.
 
Ted also announced that $750,000 had been raised in the first month since the launch of the Land Trust.