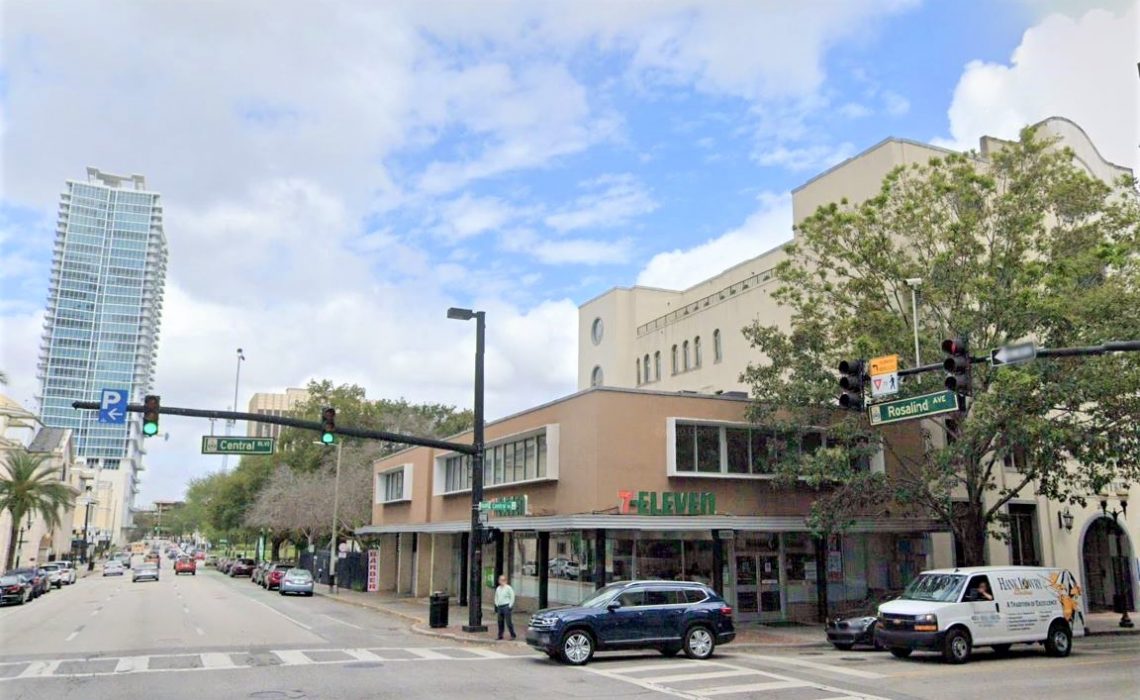 City of Orlando looking to buy more land for Lake Eola
We told you HERE in October about the two self-described "little old ladies" that were trying to buy a slice of property to add to Lake Eola Park.
Well, it seems as if they've almost reached their goal.
Lynn Long and Eugenia Sefcik, backed by Orlando native and local philanthropist Ted Haddock, have banded together to form the Orlando Land Trust (Website), as a means of "… protecting and improving local green spaces for the public benefit and the flourishing of natural ecosystems."
The partnership was formed when a developer expressed interest in building a 28-story tower at the corner of Magnolia and Central on a lot that currently hosts a 7-Eleven, a barbershop, and a locksmith, at 1 N. Rosalind Avenue [GMap].