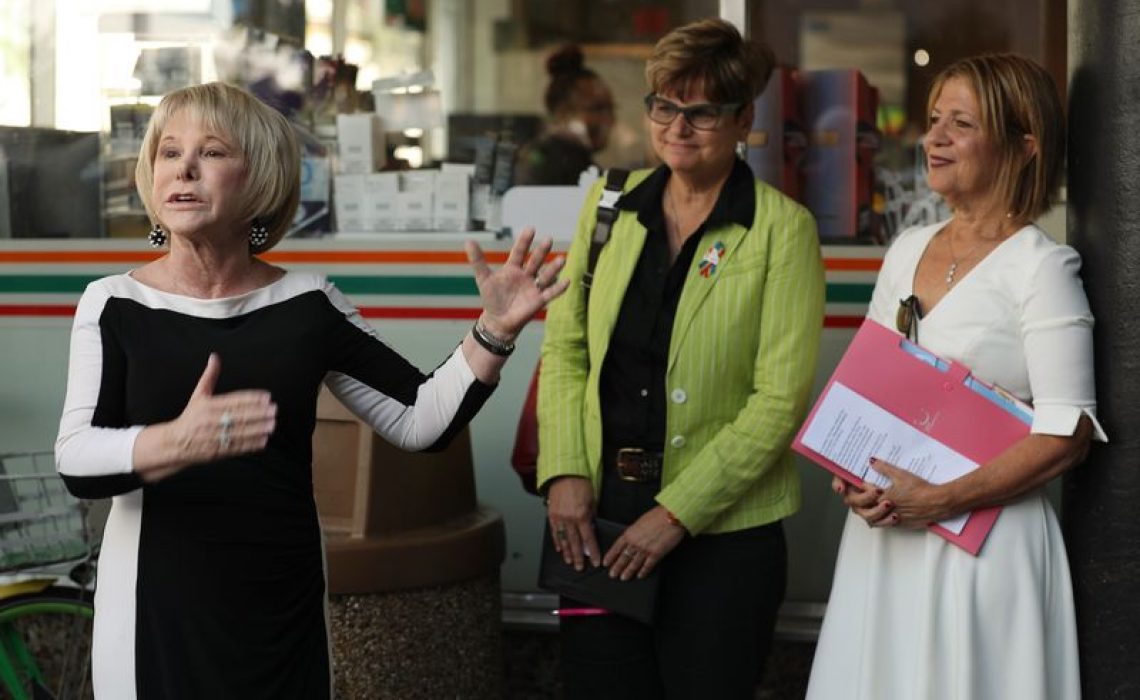 Patty Sheehan pledges $50,000 of her discretionary funds toward Lake Eola Park Land Trust
City commissioner Patty Sheehan contributed $50,000 toward a fundraising campaign to purchase land near Lake Eola Park, in hopes of expanding its southwest corner.
The money goes toward the purchase of the Murrell Building on the corner of Rosalind Avenue and East Central Boulevard that currently houses a 7-Eleven store. The 5,000-square-foot parcel is under contract with the trust, to be sold if the trust raises $3.5 million in donations. It had 18 months from last October to raise the money and so far has raised $800,000.

Sheehan's money is to be paid at closing and accounts for half of her discretionary funds for a given year, which is a pot of money commissioners annually spend to boost infrastructure and contribute to organizations in their district.
If the piece of land is purchased, it will be donated to the city with a restriction that it only be used for a public park, and will be a new entryway into the city's signature green space.
Several attempts have been made — Mayor Buddy Dyer estimated five or six in his 17-year tenure — to develop the land into a high-rise, but Dyer noted to do so, a developer would need the land the trust is trying to acquire.
It was a 2015 proposal to turn the land into a 28-story apartment building that rankled some residents, including Lynn Long and Eugenia Sefcik, who created the trust to purchase the land.
After persuading a majority of the city council to sign off on purchasing Constitution Green Park for $3.34 million and $8.5 million for a 1.36-acre expansion of the park in 2012, Sheehan told the founders that trying to secure city funding would be difficult.
"It's kind of tough for me to keep asking this council to support millions of dollars going to the park; we kind of need to do this as a grassroots effort," Sheehan said, explaining why she used the discretionary funding.
The trust also has powerful backers, with former Mayors Bill Frederick and Glenda Hood on the board as trustees, as well as Charlie Gray, a founding partner of the GrayRobinson law firm. Its chairman is Ted Haddock, executive director of the Edward Haddock Jr. Family Foundation.
Gray said he used to bass fish on Lake Eola when he lived nearby and supports height restrictions on construction adjacent to the park.
"I think to not have high rises on the park property is absolutely critical," Gray said.
Read article at OrlandoSentinel.com